OVERLOADED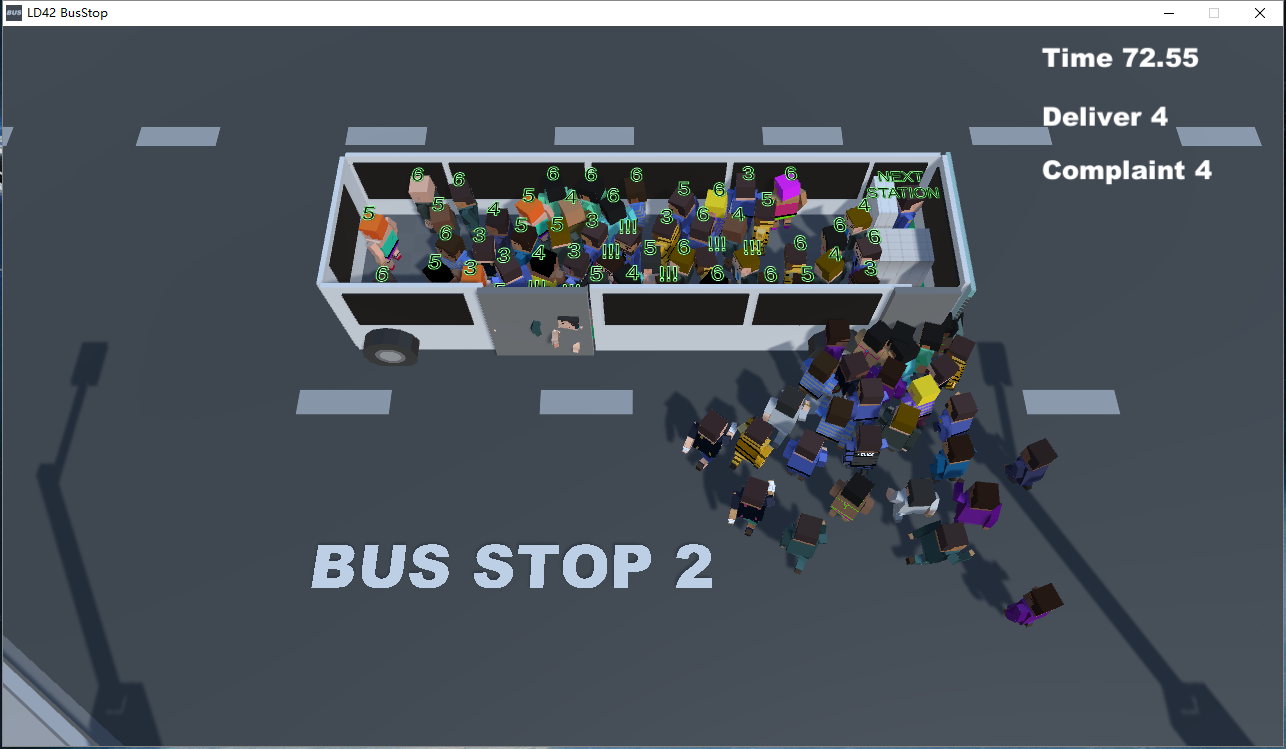 Download version will have better experience. XD
Hi, This is my second LD game.
It's an out of space bus simulator. XD
When I was a student, I felt out of space every day because there are so many people on public transportations.
And here is the OVERLOADED, hopefully, it can remind you of some experience with buses. XD
How to Play:
There is a simple tutorial level.
And here are some simple instruction. ( Same as the tutorial)
1. Click doors to open or close it.
2. Passenger must buy tickets near the driver.// Passenger will have a number above head after buying the ticket.
3. Click passenger number to push them.// The number is where its owner wants to go. ( bus stop 1,2,3,4, ….)
4. Click driver to move to next station.
5. Click driver to end the game at the final station.
6. Open and close doors can solve stuck.
Efficiency = (Deliver - Complaint)*3600/Time.
Higher efficiency is better.
Made by rainysoolar(.etc) & wuyan(audio)
Thanks for your playing!
Ludum Dare page :https://ldjam.com/events/ludum-dare/42/overloaded
Download
Click download now to get access to the following files: